AUSTRALIAN OWNED AND MANUFACTURED 
22,000L –  2500 CFM Thor – Vacuum Tanker Truck
Introducing VTIs new Vacuum Tanker Truck range. The 22,000L – 2500 CFM Thor sets a new benchmark to Australian vacuum truck manufacturing. This unit is designed and manufactured to handle large-scale liquid and sludge clean ups, most commonly used in sewer and septic system maintenance and industrial and municipal settings to suck water and debris left from hydro-excavation or drilling jobs.
Equipped with a massive 22,000L spoil tank, additional 2000L water tank and powerful Jurop 2500cfm blower, this unit can suck, clear and carry mass amounts of materials, fast and effectively to meet the challenging demands of large projects and sites.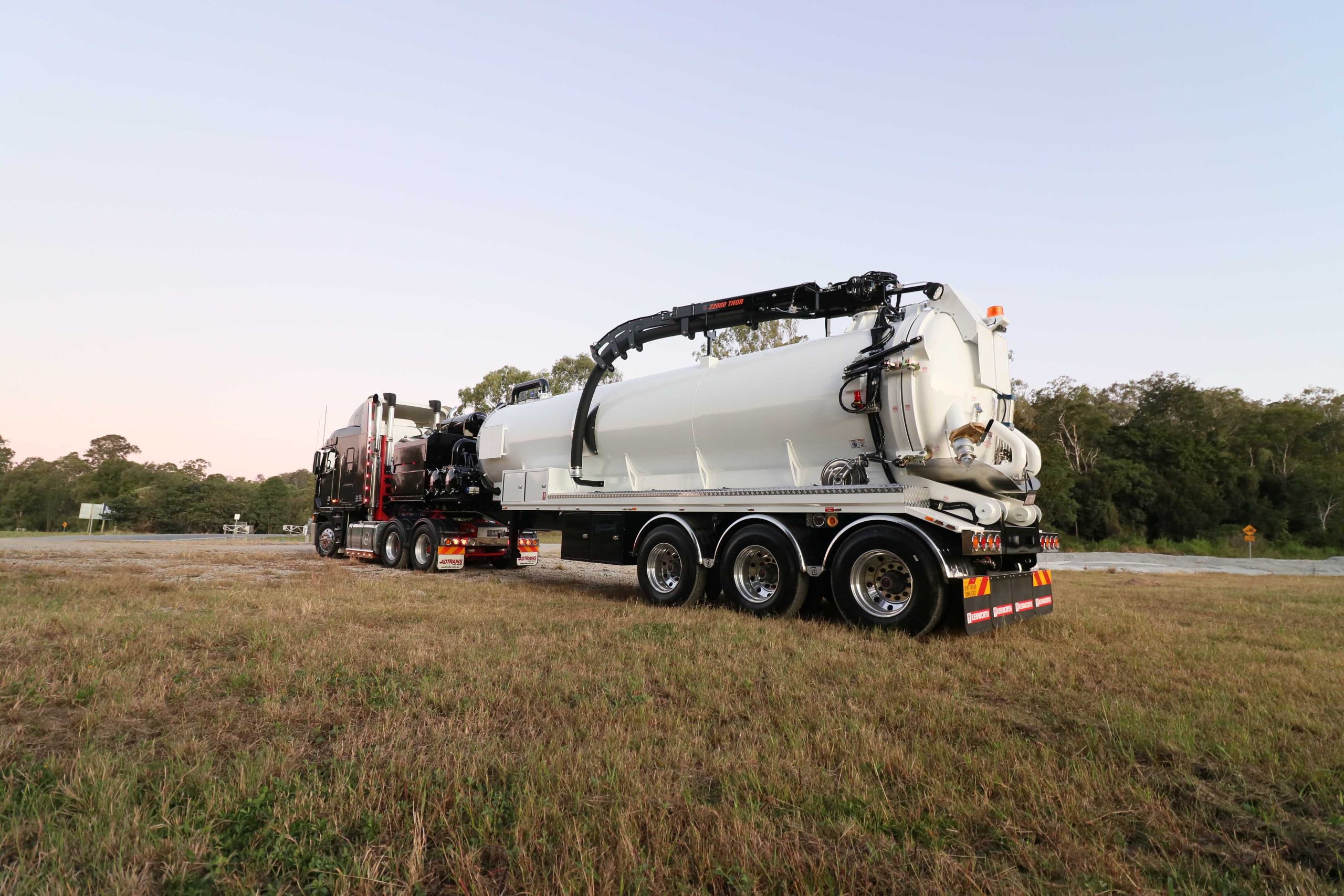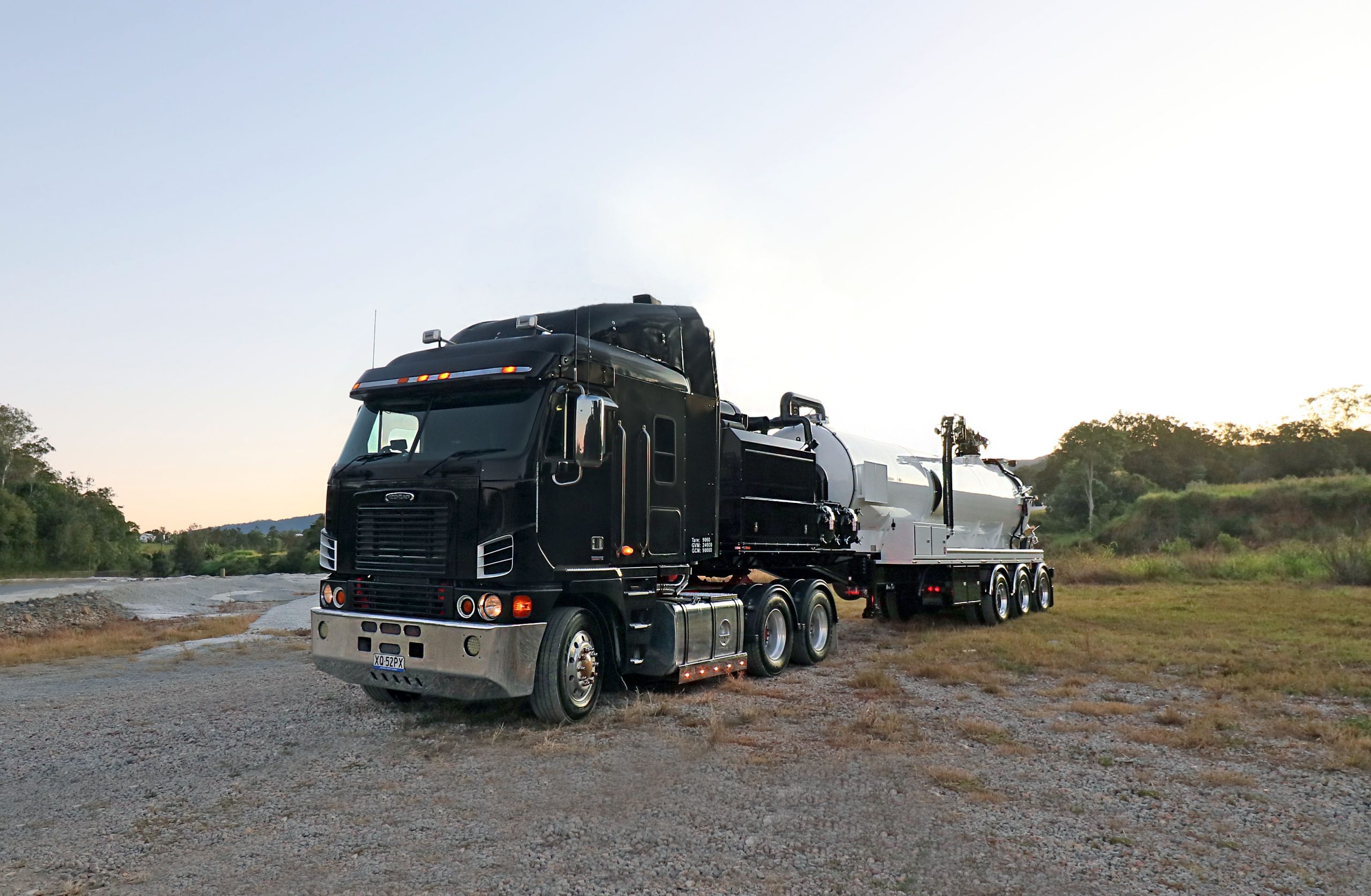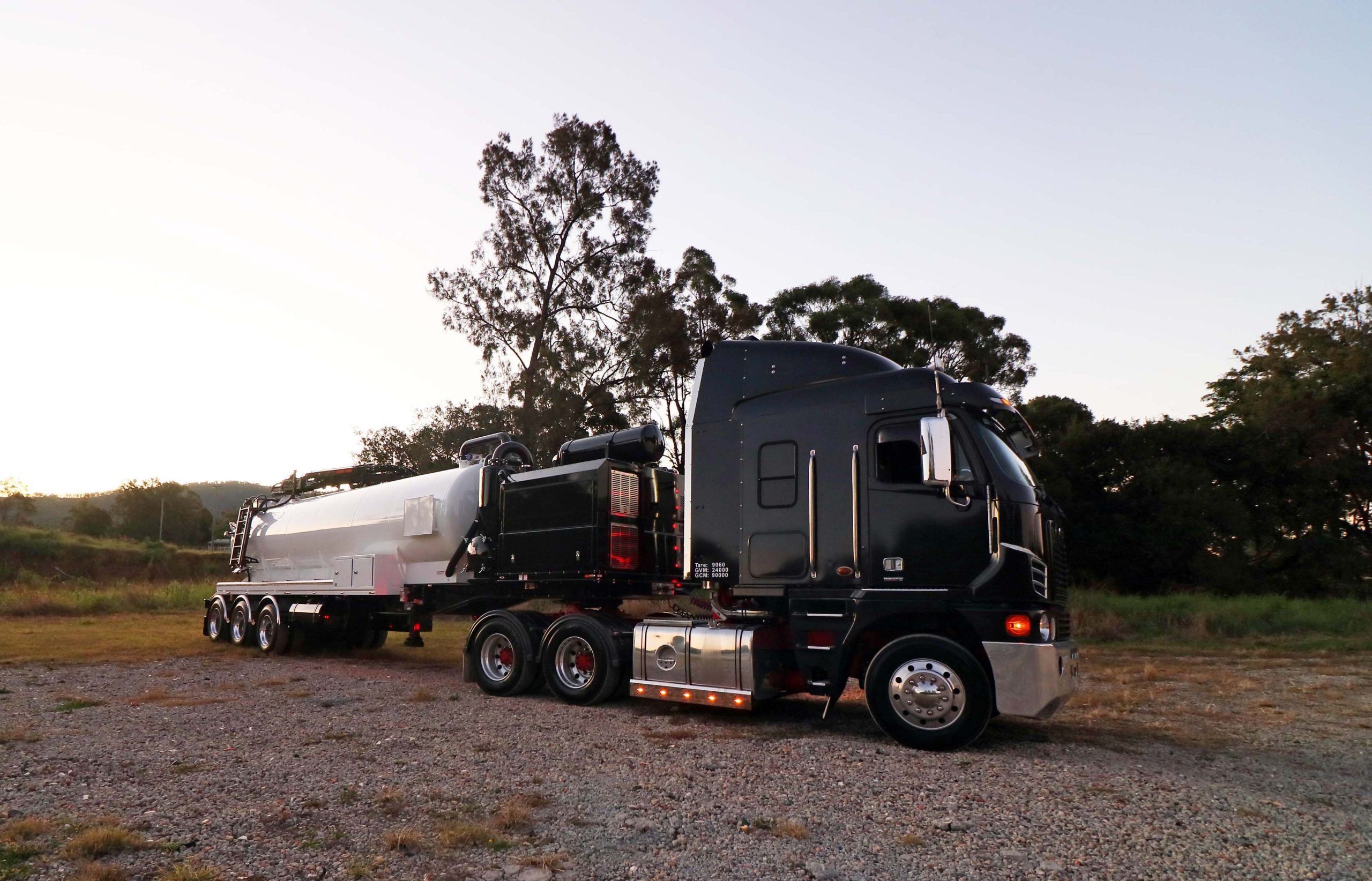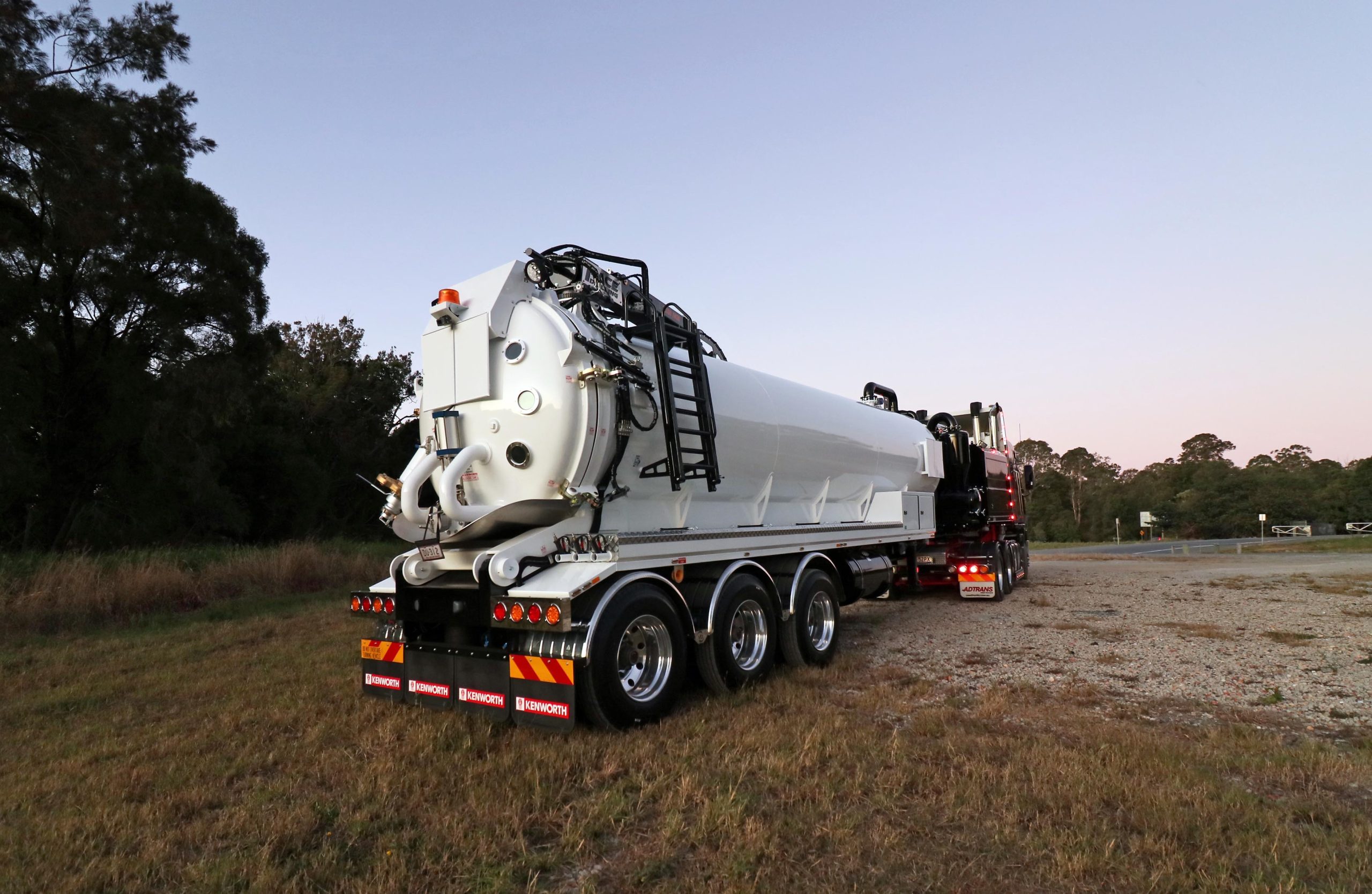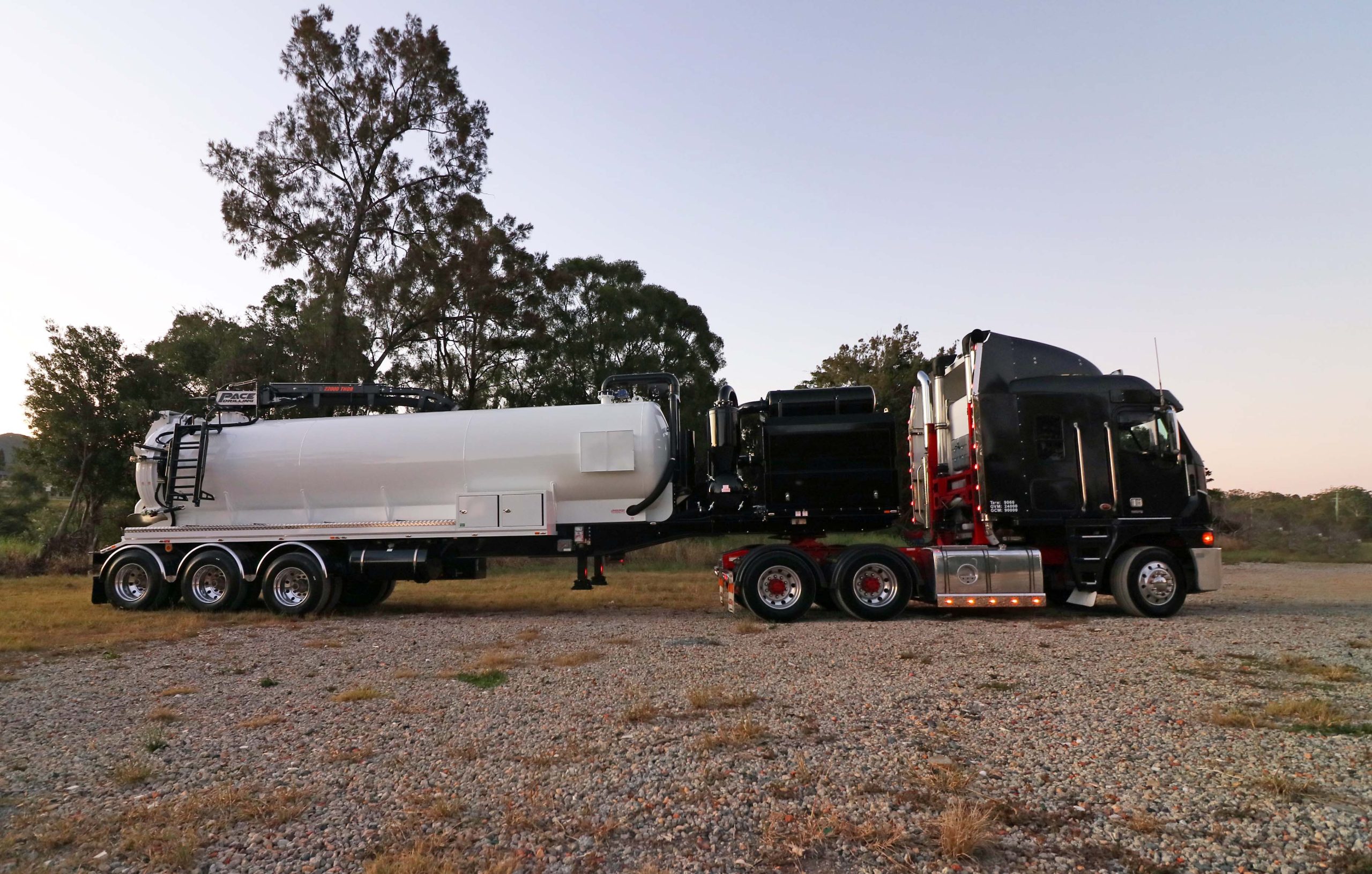 22,000L Vacuum Tanker Truck
Power Pack
CAT 4.4 engine – 142 HP diesel engine
Jurop Helix 750 air inducted high mercury – 2500cfm (28" Hg)
Blower and water pump hydraulically driven – no belts or pulleys.
Vacuum relief fitted for safety and compliance
Comet TW8036 water pump – 32l/m at 3600psi
120ltr Hydraulic tank with dual 23" oil coolers
Large composite silencer for noise abatement
Power pack sand blasted and painted colour of choice
Acoustic insulation on power pack panels and doors
Day (high) and night (low) option for blower operation
Danfos PVG32 proportional control valve
Skel Trailer
Triaxle skel trailer with air suspension – 41-foot total length
Drum Brake Axles
Alloy rims
Bolt on guards
Load Scales fitted to triaxle group
Aluminium hose trays 
Under body tank safety prop integrated into skel trailer
WATER TANK
2000L capacity
Water tank baffled in front of spoils tank
2″ stainless steel water fill system
Water level sight indicator
Spoil Tank
22,000L spoil tank with 2000L water integrated at front of tank

Spoil tank AS1210 – Class "C" designed and built – 8mm thickness

3 x Internal baffles in spoil tank
Spoil tank door inlet/outlet valve protection bar
Spoil tank door sampling tap
Spoil tank sand blasted (class 2.5), epoxy primed and polyurethane painted
Jurop style locks
Door opening cylindered with centre ove valves –

6" inlet (suction) with BSP brass gate valve
6" outlet (drain) with BSP pneumatic Knife valve

Spoil tank stainless discharge chute
HYDRAULIC SYSTEM
Multi-stage front mount hoist with safety valve
Danfoss PVG valve
WATER SYSTEM
Comet TW8036 water pump – 32l/m at 3600psi
Water pump hydraulic driven
2" Banjo 'Y' strainer filter
Heavy duty hose reel complete with 25m 3/8 high pressure water hose with quick release fitting.
Lances – 1500mm, 2100mm and flexi.
PA 0.80 nozzles on lances
BLOWER
Jurop Helix 750 air inducted high mercury – 2500cfm (28" Hg)
Butterfly travel and relief valves fitted for safety and compliance
Day (high) and night (low) option for blower operation
6″ BOOM ASSEMBLY
Full hydraulic boom assembly and drive with radio remote control. (Painted black)
270-degree slew capability with integrated slew stops
6" boom suction hose
2 x LED work lights mounted at the front of the boom
Plug in boom pendant control for override of boom functions
ELECTRICAL
2 x 16 button radio remotes with system emergency shut down functionality.
All vac unit operations can be controlled with the radio remote control.
Stainless steel control box with manual base controls.
Emergency stops fitted in key position on tray
Rotating light and work lights fitted to spoil tank at the rear
LED taillights and reverse squawker
Quality Deutsch plugs utilised for all electrical wiring connections
GENERAL
2 x washable baghouse filters accessible from the ground
Stainless steel baghouse and cyclone assemblies
9kg fire extinguisher with mounting bracket and notification decal
20m x 4" or 5" polyurethane vacuum hose with Travis fittings
Access ladder for access to boom turret and harness attachment points.
Operational & maintenance manuals and risk assessment supplied
22,000L Vacuum Tanker Truck
TRUSTED AUSTRALIAN FINANCE
vac truck Finance Options
Click below to apply online today or call our finance specialist Troy Morris on 0419420955.