HYDRO VACUUM
EXCAVATION TRUCK
3000L –  1100 ADROIT / 1500 HERCULES
AUSTRALIAN OWNED AND MANUFACTURED 
3000L – 1100 ADROIT / 1500 HERCULES
HYDRO EXCAVATION TRUCK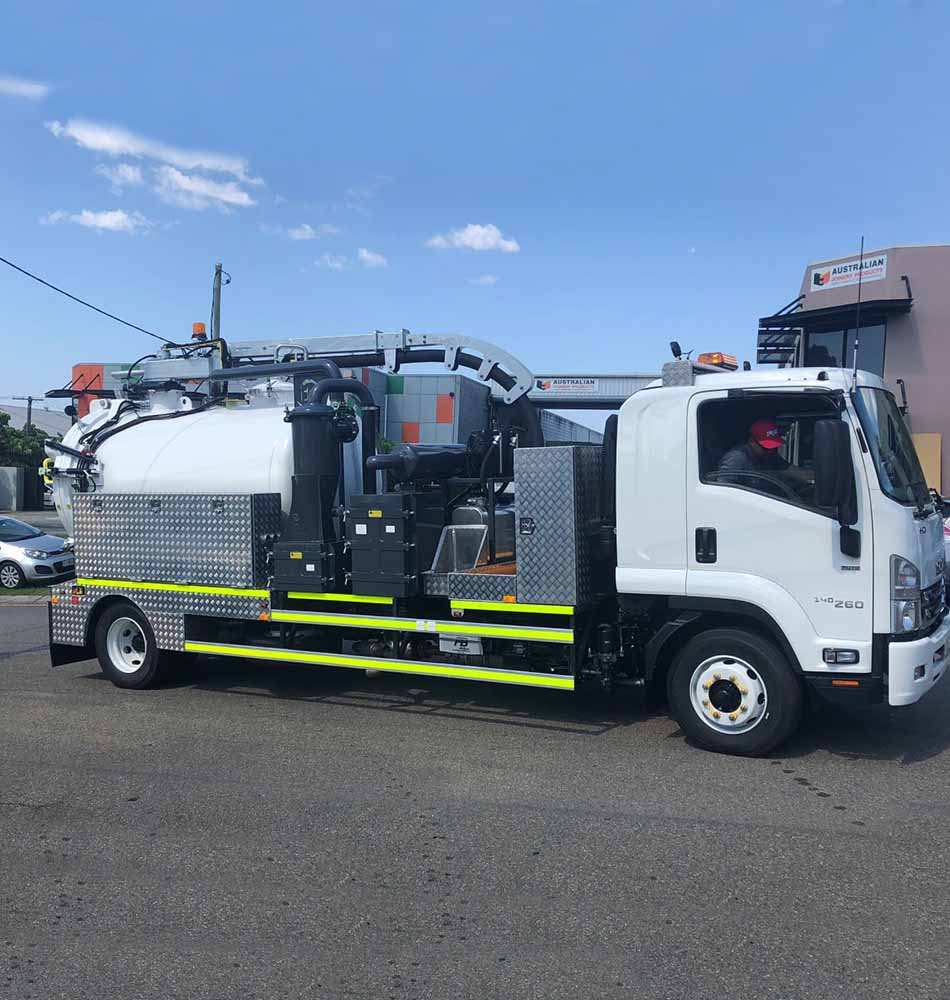 The smallest vacuum excavation truck in the VTI range – But don't let size fool you – TINY but MIGHTY when it matters!!
The compact footprint of the 3,000L enables this powerhouse to get into tight access area's that the bigger trucks can't.
Purpose designed and built for non-destructive digging, drill mud recovery, underground services location and daylighting. Recover of wet and solid materials, liquids and slurries.
Used for:
Bulk non-destructive digging / hydro excavations
Drill mud recovery
Underground services location and daylighting
Recovery of wet and solid materials, liquids and slurries
Bulk excavation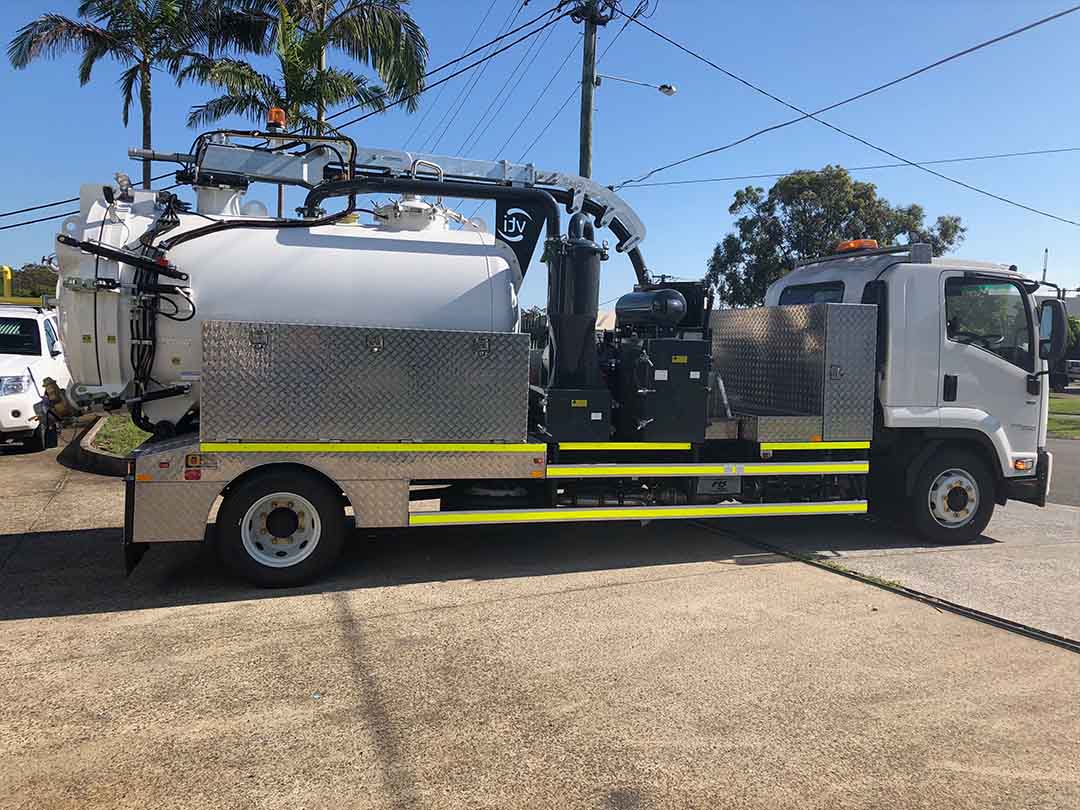 Spoil Tank And Blower
3000L Spoil tank capacity (8mm thickness) – designed and manufactured and certified to AS1210
Jurop style locking system for spoil tank door
Jurop CT 180 – 1100cfm (14" Hg @ 50%)
Jurop pneumatic 4 way valve – vacuum & pressure
WATER TANK AND SYSTEM
2000L capacity water tank position at front of spoil tank
2" stainless steel water fill system
Water Level sight indicator
Manway access to water tank
Comet RWS6040 water pump – 21l/m at 4000psi
25m 3/8 high pressure water hose with quick release fittings
Lances – 1500mm, 2100mm and flexi (0.55 PA nozzles)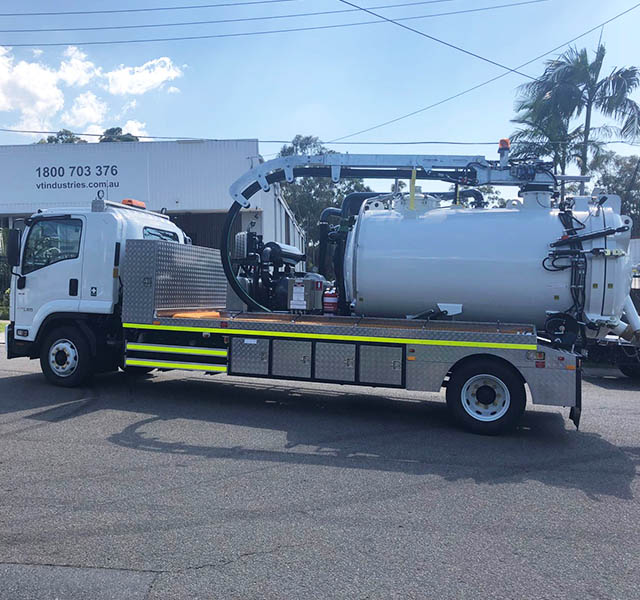 GENERAL
Full length aluminium trays "VTI unique hose storage" Accommodate up to 30m of 4" suction hose
Storage boxes for tooling and equipment "VTI integrated lance holder box"
Side intrusion bars with high visibility reflective tape
Starter & battery isolation switches with lock out facility Emergency stops fitted in key position on tray
Rotating lights and work lights fitted to truck and spoil tank
Interlocks and warning alarms fitted to park brake, spoil tank and boom (if fitted)
20m x 4" polyurethane vacuum hose with fittings of choice
9kg fire extinguisher with mounting bracket and notification decal
Easy to clean baghouse and cyclone setup
Also available with power pack (CAT 60HP motor)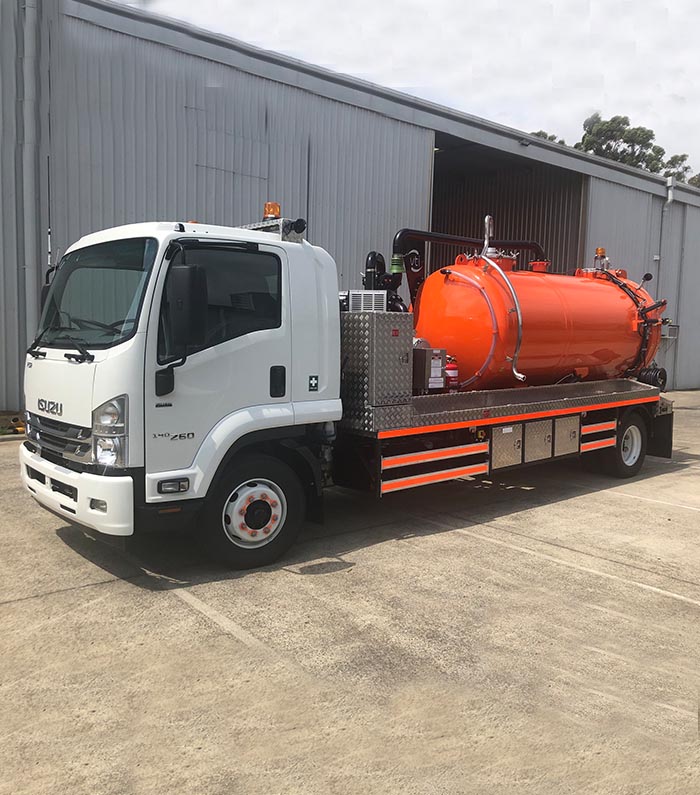 HYDRAULIC SYSTEM
Dual PTOs with piston pumps and Danfos PVG32 proportional control valve
170ltr Oil tank with twin oil coolers
All cylinders fitted with over centre valves
4″ BOOM ASSEMBLY
Full hydraulic remote controlled boom with 2 x Lodar remotes
4" boom suction hose
Plug in boom pendant control for override of boom functions