SUCKER TRUCK
LIQUID WASTE
AUSTRALIAN OWNED AND MANUFACTURED
12000L COLOSSUS ALW SUCKER TRUCK
Collect and dispose of liquid waste from your next project with the 12000L Colossus ALW Sucker Truck. Remove:
Liquid and powder removal for disposal and recycling
Sewerage, drain and pipe cleaning
Underground sump cleaning
Tank and vessel cleaning
Grease trap cleaning
Loading and unloading of materials from cargo holds, marine ballasts, boiler fire boxes, confined spaces and more
Sludge removal from water treatment plants, tailings dams and industrial ponds
Emergency spills
Planned maintenance shut downs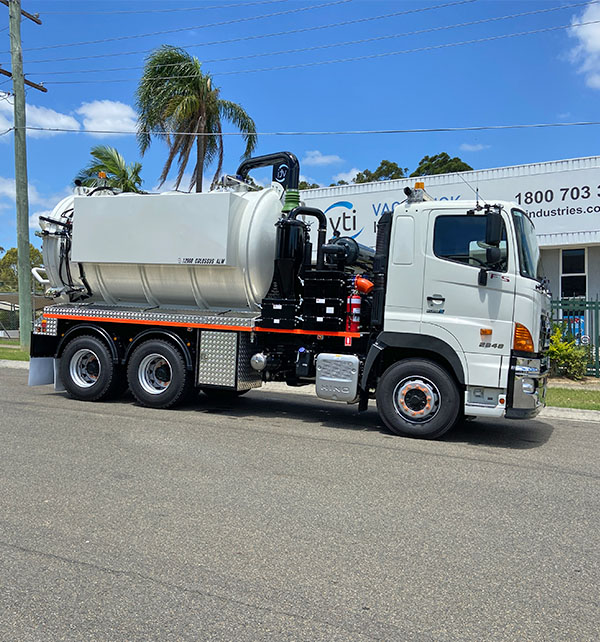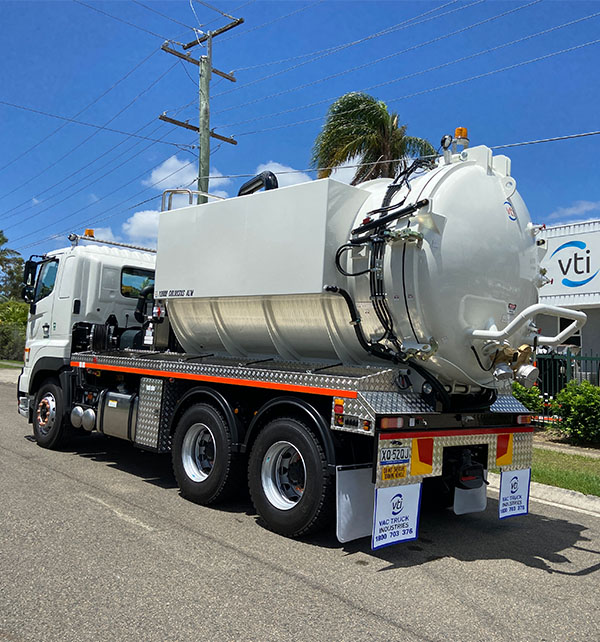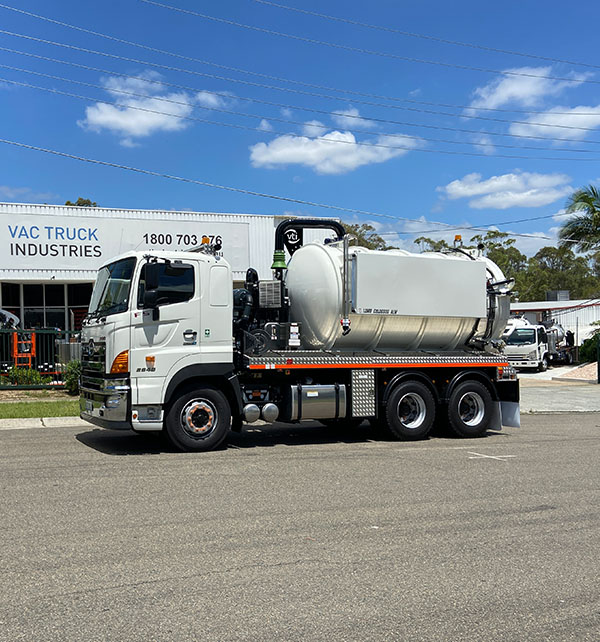 KEY SUCKER TRUCK FEATURES
12,000L alloy spoil tank capacity (8mm thickness) – complete with 2 x 8mm baffles inside waste tank
Option of full opening rear door with Jurop style locking system or 900mm rear manway and 3 x 500mm top manways complete with multiple sight glasses
Access ladder and safety rails (fitted to manway style step up only)
Option of side mounted alloy water tanks with water fill system and water level sight indicators
Available with a blower, liquid-ring or vane pump for vacuum operations
PTO / hydraulic operation with Danfos PVG32 proportional control valve
120ltr oil tank with twin oil coolers
Multi stage hydraulic lift cylinder for spoil tank
All cylinders fitted with over centre valves
Butterfly travel and relief valves fitted for safety and compliance
Pneumatic 4-way valve – vacuum & pressure
Aluminium hose trays with integrated lance holders
Storage boxes for tooling and equipment
High visibility reflective tape
Dual operational controls – control box and L/H rear of tray
Starter and battery isolation switches with lock out facility. Emergency stops fitted in key position on tray
LED rotating lights and work lights fitted to truck and spoil tank
Interlocks and warning alarms fitted to park brake and waste tank
20m x 3" or 4" polyurethane vacuum hose with fittings of choice
9kg fire extinguisher with mounting bracket and notification decal
Option of electric diaphragm or hydraulic driven water pump for cleaning
Option of heavy duty hose reel complete with 25m 3/8 high pressure water hose with quick release fittings
All fabricated components sandblasted (Class 2.5 finish), primed (Epoxy 2 pack) and Painted (Polyurethane 2 pack). Screw in anodes also fitted to reduce corrosion
TRUSTED AUSTRALIAN FINANCE
vac truck Finance Options
Click below to apply online today or call our finance specialist Troy Morris on 0419420955.